Expert CAD and Electrical and Mechanical Design Services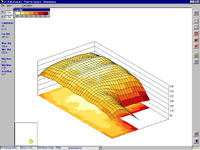 T&W Electrical have our own in house Computer aided design department using Auto Cad MEP 2014.
We liaise with our customers to produce a cad drawing showing room layouts with electrical symbols, this enables final users to see and make any changes to the drawing before works commence.
The drawings can be over laid on mechanical and services drawings electronically to ensure no 'clashes' occur in the construction stages.
*Our facilities include full drawing design and printing
*Computer Light (lux) level calculations and issue of design schedules
*Cable calculations and issue of design schedules using Amtec software
*Computer Test certificatication issue for all types of installation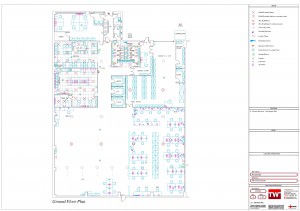 Sample drawing of an industrial building showing positions
of partition walls through to lights and socket outlets.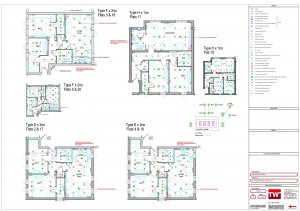 Sample drawing of installation in a block of flats overlaid
on main contractor's drawings.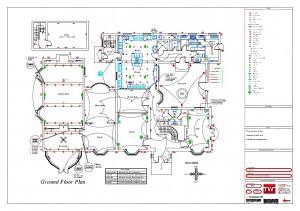 Sample drawing for a large domestic dwelling.
Customers can peruse in their own time, pencil any changes,
re submit for any changes before works commence.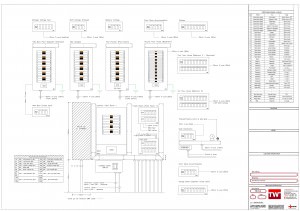 Sample drawing showing design of the mains distribution equipment.
This shows cables to be installed as calculated from our in house electrical design department.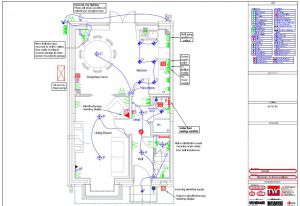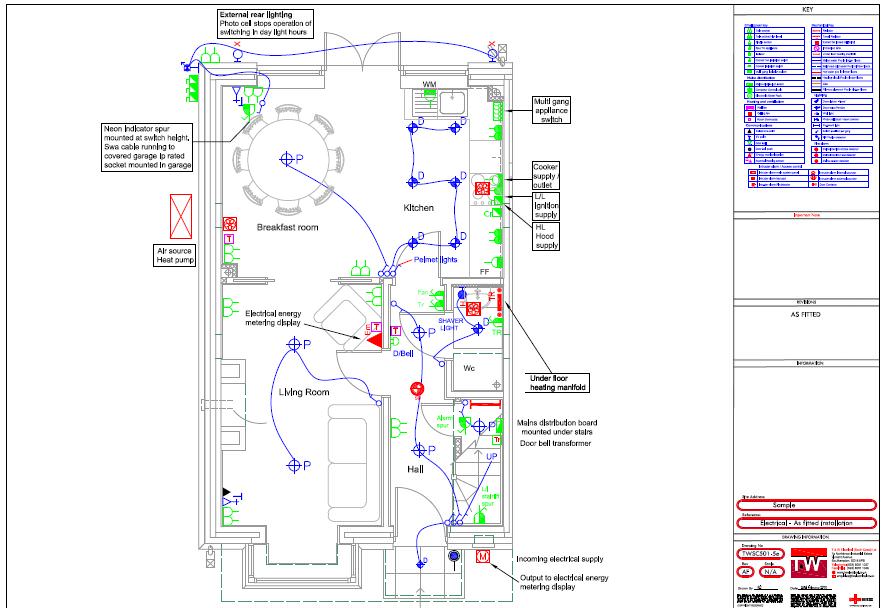 Sample House drawing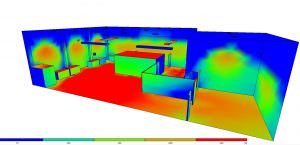 Light calculation in 3D, This shows Illumination levels on surfaces.
The colours relate to the menu bar showing illumination levels
Visual version of room and light levels