How We Work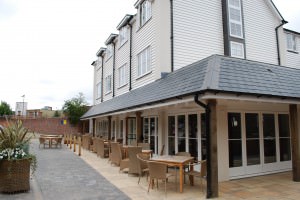 As part of our service we liaise with our customers to build an outline picture of there method of working, This helps us to provide a solution to their requirements. The Installation process starts with discussing requirements, followed by providing cad drawings through to complete Installation.
We have worked with main contractors and consultants on large projects also direct with companies moving premises or as part of an expansion process. Having our own in house design team enables us to provide quality, expandable installations to an exacting customer request.
Our installations can include:
C.A.D Design, working and as fitted drawings
Lighting design and lux level calculations
Lighting Installation
High efficiency Lighting
Emergency Lighting
Small Power
Air conditioning, ventilation and heat recovery supplies
External Security Lighting
Closed Circuit Tv
Fire Alarms
Lighting Protection.
Un interruptible power supply systems (UPS)
Stand by automatic Generator systems
Data & Communications Installations to Cat 5e and Cat 6 standards
Nic / eic testing and commissioning
Case Studies
We have recently completed many large projects in the Hotel, Retail and Car sales sectors.
The White Horse Hotel in Romsey
The grade 1 listed building has been part of a complete restoration which our works entailed a complete re wire of the building.
Our input started form lesion with the hotelier to gain an insight to their  requirements through to having regular meetings enabling any design alterations to be included within the installation period.
High efficiency decorative lighting has been installed through out along with a duty lighting control system to further save energy. Luminaries were sourced by T&W and proposed to the client. Sound and automated lighting were installed to the bar and restaurant enabling music to be played from the computer system.
All wiring systems were installed by T&W including Data, Comms, CCTV, fire alarm, TV distribution system and PC controlled Heating systems along with air con and ventilation.
The Dolphin Hotel Southampton
The Listed hotel has been part of a refit of bedrooms, corridors and bar areas. Our works were direct to the hotel and all design and installation works were carried out by T&W.
Purewell Electrical Showroom
The building was converted form a large warehouse in to 3 retail units. Our Installation comprised of design of Lighting and power to display domestic appliances and electronic goods.
The Project was direct to the owner and full design produced by ourselves including working drawings from out Cad department.
Langstone Hotel
Our works comprised of a full re wire of bedrooms and included all services to communal areas.
Elliots Building Merchants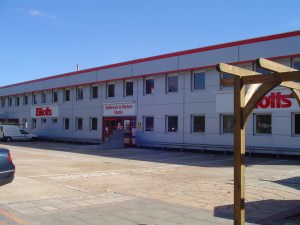 The building was fitted completely refurbished as part of a new branch scheme.
Works included new mains and sub mains distribution along with lighting and power installation.
Lighting control system installed along with colour rendering outside lighting.
Vehicle showrooms
The building was fitted completely refurbished as part of a new branch scheme. New mains distribution and installation of completely new lighting and power systems.
The installation comprised of a completely new building with our works starting from floor boxes cast in the concrete slab. Though to electric door and heaters mounted on a glass fronted building.
Hobbycraft Stores
We have been involved in major refurbishments of this well know chain. Some of the works had to be carried out our of hours so as to enable normal opening hours to be maintained.
High efficiency lighting and lighting control panels were fabricated and installed as part of the contract.