TW Electrical provide all aspects of Mechanical installations to all premises
From Houses and Apartments to Commercial and Industrial units.
We are able to act as the Mechanical and Electrical installation contractor
This results in a 'one stop shop'
Design works are carried out by our in house multi discipline department
as such all installations are free from overlaps and clashes
The scope of our installations include;
Design, drawings with heat loss calculations
Installation of all types of heat sources
Gas boilers,
Wood pellet boilers
Oil boilers
Air source heat pumps.
Solar thermal
Mechanical ventilation.
Heat recovery ventilation systems MVHR.
Under floor wet heating systems
Conventional radiators
Full 'App' controlled smart heating systems
Cold water booster sets
Water softeners
Installation of Air source heat pumps and heating systems to 5 new houses in Surrey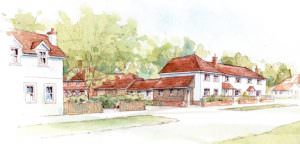 We installed Air source heat pumps to the garden, These were Daikin Altherma air to water units.
Interlink pre insulated pipe has been under the ground rising in to the houses to the cylinder cupboard.
Horizontal hot water storage cylinders were required to maximize the habitable space.
Under floor heating to the ground floor separately controlled per room with radiators to the upper floors.
The system also incorporated Weather compensation to enable the properties to be as energy efficient as possible
We were the Mechanical and Electrical contractor on this project
Installation of Gas boiler, Heat recovery ventilation system, Domestic hot and cold water services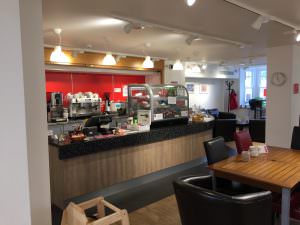 This was a Full Design and build project working along side Allen architects and RV Rart builders.
A new gas Boiler has been sized and installed
The heating system comprised of radiators controlled in multiple zones to ensure the building is as user flexable as possible
Domestic hot water storage has been provided to loft mounted plant space utilizing a horizontal cylinder
Heat recovery ventilation system has been installed in a building with many level transitions. A mixture of square and pre painted powder coated ductwork was required.
Multiple automatic fire dampers had to be installed to provide fire compartmentation through the transitions.
We were the Mechanical and Electrical contractor on this project.
Mechanical Installation at Milner Hall Grade 2 listed building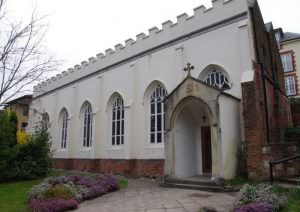 We are installing a complete new Mechanical heating and Domestic hot and cold water system
New boiler plant and pump sets are being installed
New Decorative radiators, Toilets and Sanitary-ware along with services to kitchenette
The works also include mechanical ventilation.