How We Work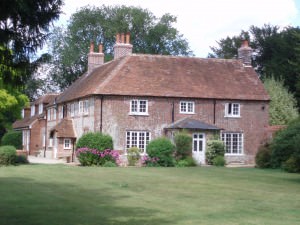 At T & W Electrical we have worked with main specialist contractors on a range of high specification and listed buildings. A full in house design is provided with proposal layouts personally presented to the owners ensuring that all of your specialist domestic electrical requirements are met.
We always welcome any changes in design and our projects are quickly and efficiently executed.
Within these types of dwellings we are able install:
Computer controlled lighting and home automation to allow screen settings
Specialist high quality switches and outlets to compliment their surroundings
Decorative lighting and security lighting
External courtesy lighting
Computer controlled heating to automate and save energy
All of the projects have been installed and finished to our customer's high expectations.
Our Installations
Our Specialist Domestic Services
We provide the following specialist domestic electrical services:
C.A.D Design, Working and as fitted drawings
Lighting Installation
Emergency Lighting
Small Power
External Security and Decorative Lighting
Supply and installation of antique lighting equipment
Modern intelligent Heating systems
Home automation to include in obtrusive light and sound systems
Closed Circuit Tv
Fire Alarms
Entry Systems Audio and Video linked to computers
Lighting Protection.
Data & telephone systems
Sky / Sky plus and conventional Tv systems
Electric gates / Garage doors
Nic / eic testing and commissioning
Full Part P certification
Automation systems
At T & W Electrical we install a range of lighting automation systems these enable 'scene' settings of lighting generally to pirmary rooms.
These systems can be expanded to control lighting, Blinds, Building managment and Heating systems.
Lighting can be controlled via phone apps and pc based equipment
These are as manufactured by the market leading suppliers such as Lutron, Control 4 and KNX
Control Systems Design
At T & W Electrical we provide full Electrical and Mechanical heating control systems along with detailed connections drawings
Within the building manual we provide heating connections drawings to enable future engineers to identify cable connections, this considerably reduces future engineer visit times.
Get in Touch
See how we can help with your specialist domestic electrical requirements.
Contact us on 023 8051 1037 or email us: enquiries@twelectrical.co.uk.